Parts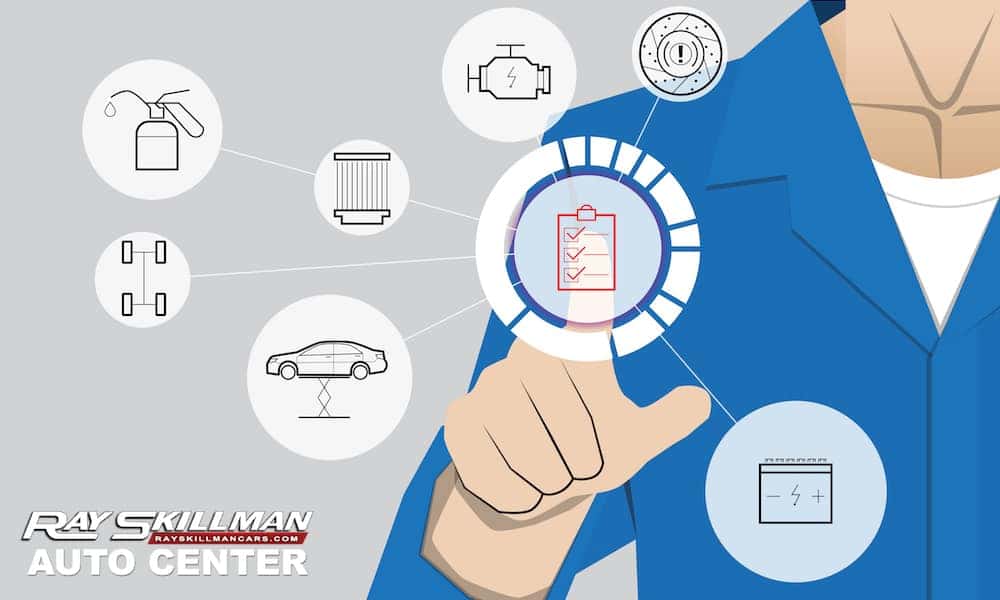 Genuine OEM Parts and Accessories For Your Vehicle in Indianapolis, IN
Are you looking for quality parts to repair your vehicle within Indianapolis, Greenfield, or Plainfield? Stop by Ray Skillman Auto Center and pick yours up today.
If you are like many of our customers that have the knowledge and ability to fix your car, you may wonder where the best place to get parts may be. You want quality parts and not refurbished or remanufactured ones. There is only one place to get your genuine parts and accessories and that place is Ray Skillman Auto Center.
Genuine OEM Parts
What do we mean when we say genuine parts? When we say genuine parts, we mean parts that were made for your car. These parts come from the manufacturer and are custom made to fit your vehicle. When you choose genuine parts, you know that you are getting the right part for your vehicle that will fit without any issues. Your vehicle was constructed with genuine OEM parts, why would you want to replace it with anything less? Genuine parts are quality parts that will get your vehicle on the road again and last longer than an aftermarket part. Aftermarket parts can cost you money in the long run because they were not made to last like an OEM part does and it may not fit like you want it to. Do you have questions or are you ready to order your parts through our Parts Department? Come by Ray Skillman Auto Center and pick up your parts today.
Add Some Flair To Your Vehicle
Many people want to upgrade their vehicle but may feel like that may be out of reach. What if we told you there is an easy way to add flair to your vehicle without breaking the bank? Have you considered adding accessories to your car, truck, or SUV? Imagine adding those side steps you have been eyeing to your truck or SUV. Maybe you want those chrome mirrors you couldn't quite afford when you bought your new vehicle. You can add style and update your vehicle's look when you opt for genuine accessories. You don't have to get a brand new car to get a brand new look. Do you want to get started adding style to your ride? Stop by our Parts Department and take a look at our selection. If you don't see what you are looking for, let us order it for you. Find all of your accessories at Ray Skillman Auto Center.
It's Better To Buy Here
You may think that buying your parts or accessories at an auto store is a good idea, but it really is better to buy here. We offer competitive prices on all of our genuine parts and accessories and we even offer specials on them from time to time to save you more money. Keep your eye out for our specials and coupons so you can take advantage of even better deals. Many of our parts come with warranties so you get peace of mind when you buy them from us. Our Parts Specialists can help you narrow down the part that is right for your vehicle so you can make sure you are getting exactly what you need. Another benefit of buying from us is that we can order parts and accessories from the manufacturer if we don't have them in stock. Most auto stores won't do that for you. Come see us at Ray Skillman Auto Center for all of your parts and accessories today.